Internationally Acclaimed Hair Transplant Clinic in Atlanta & NYC
Rated as the Leading Hair Transplant Clinic Worldwide.
Led by America's FUE Hair Transplant Pioneer Dr. John P. Cole
With over three decades in hair transplant surgery, Dr. Cole is a pioneering Diplomat of the American Board of Hair Restoration Surgery, excelling in FUE transplantation and leading-edge stem cell treatments. A respected industry leader, he is the Chairman of the International Society of Hair Restoration Surgery, advocates for industry integrity, and has invented several key hair transplant surgical tools that are used globally today.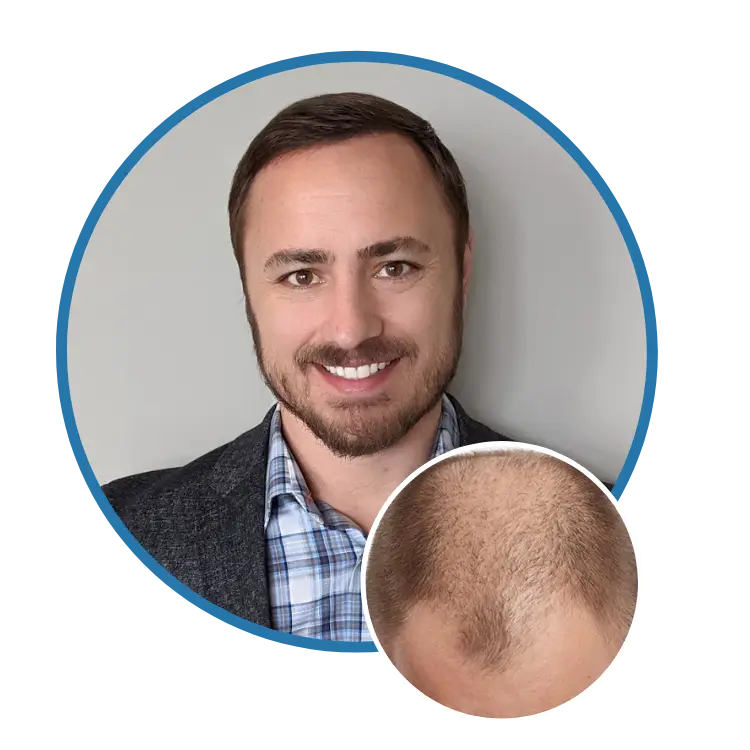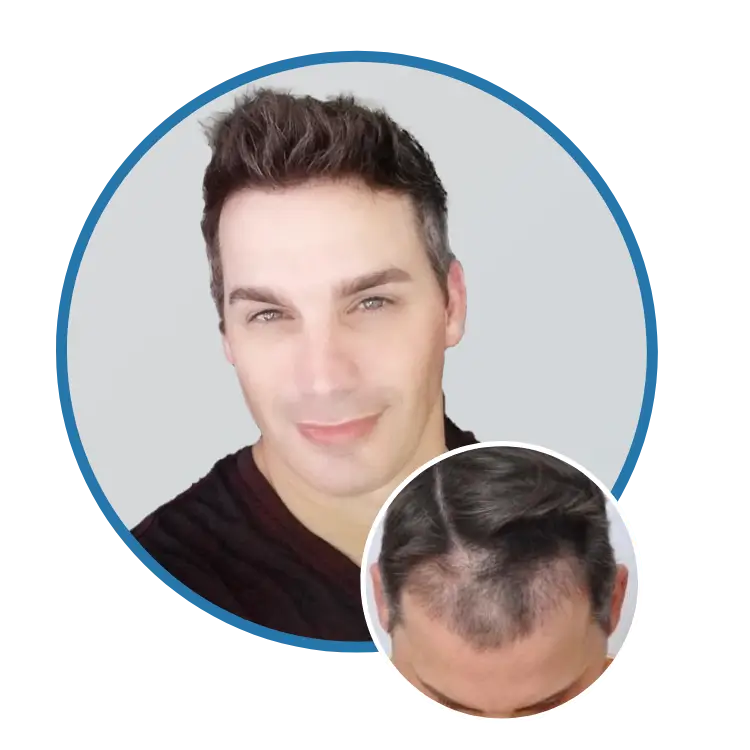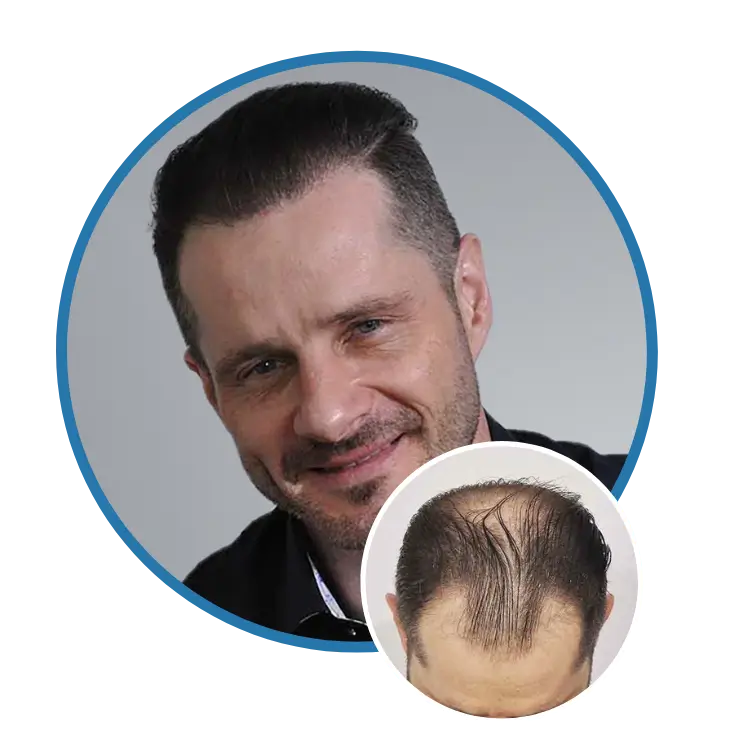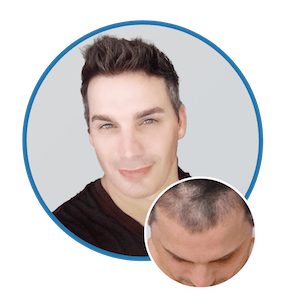 Your Hair Restoration Journey Starts Here
As you embark on your journey to restore your hair, it's important to keep in mind that the choice of practice goes beyond just the end result. It's about entrusting your care to a team that prioritizes patient support.
When you choose Forhair, you're choosing a practice that not only delivers superior outcomes but also actively cares for its patients. Effective communication is a fundamental aspect of our approach. You can expect complete and honest consultations designed to provide you with a clear understanding of what to expect from your hair restoration experience. Our team will make every effort to ensure that you are comfortable and informed throughout the process, so that together, we can reach your hair restoration goals.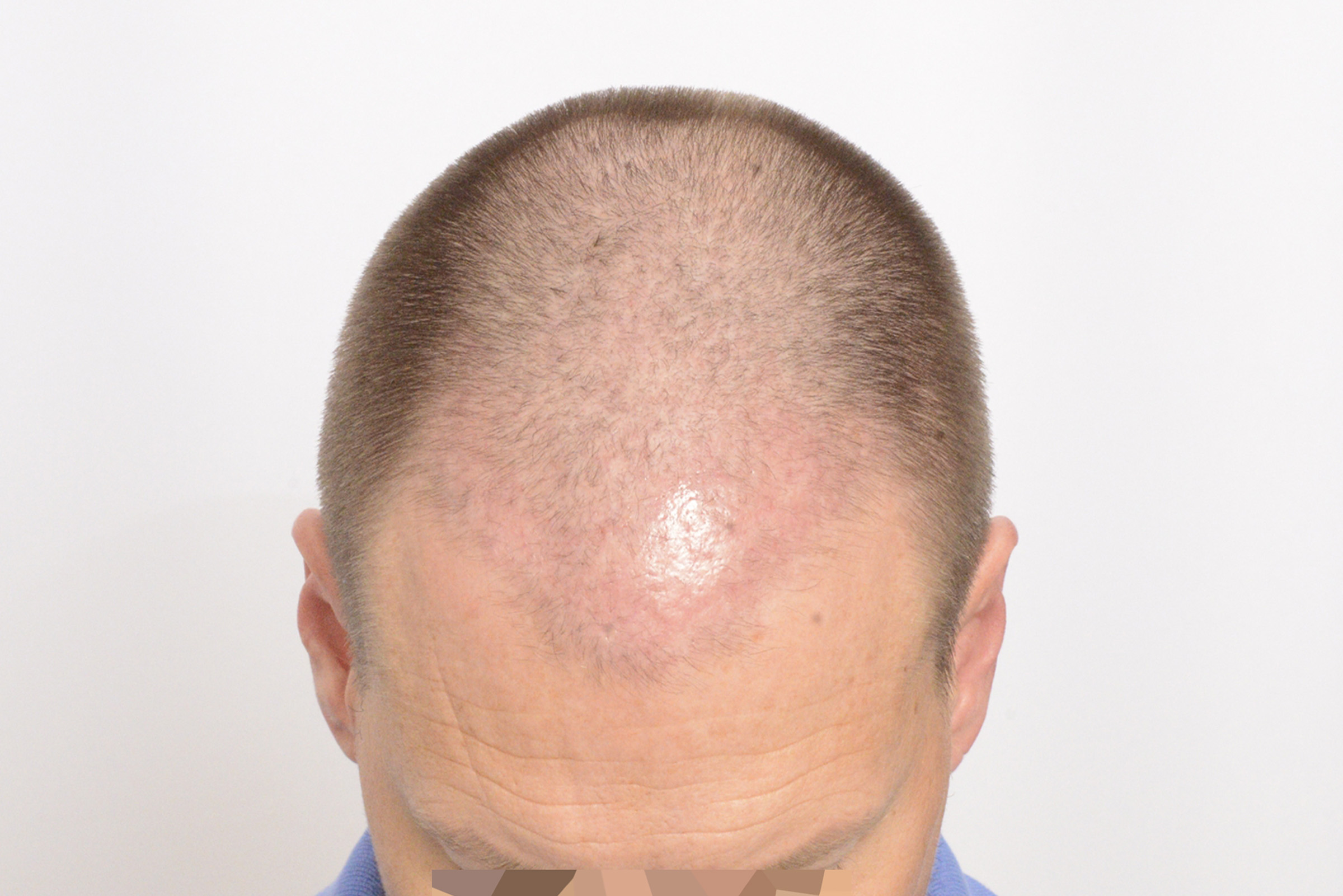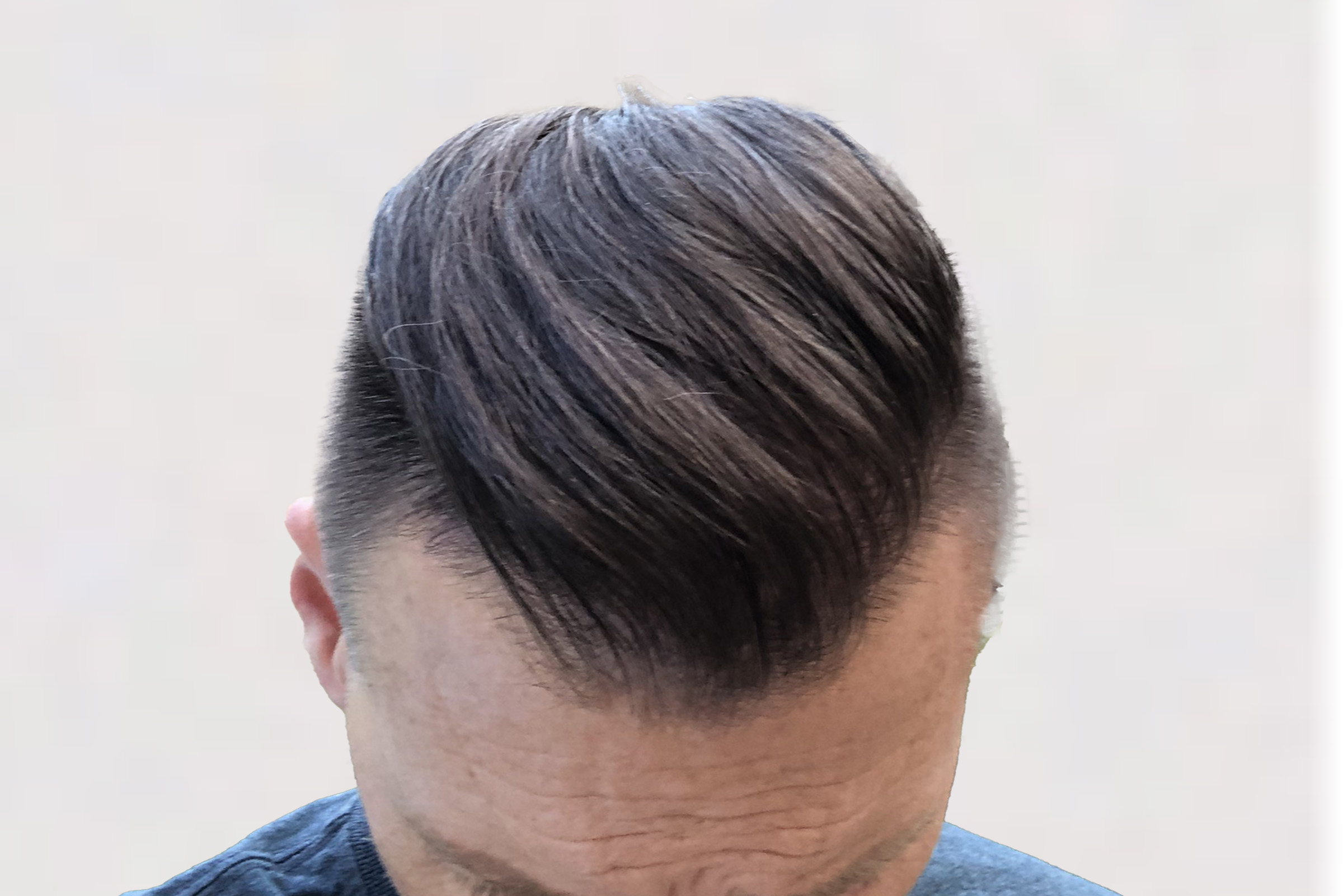 Forhair Keeps Raising The Standard of Hair Restoration in Atlanta & NYC
Forhair exists for its patients. First, that means remaining active within the industry. Dr. Cole was among the first diplomats of the American Board of Hair Restoration Surgery (ABHRS), the only organization to certify hair restoration specialists in the United States.
Hair transplantation surgery has come a long way. Once associated with invasive surgeries and heavy scarring, modern hair transplant procedures can be painless, scar less, and more than 97% effective. Follicular unit extraction harvests individual strands of hair from donor areas. 
These, in turn, each go into bald or thinning areas.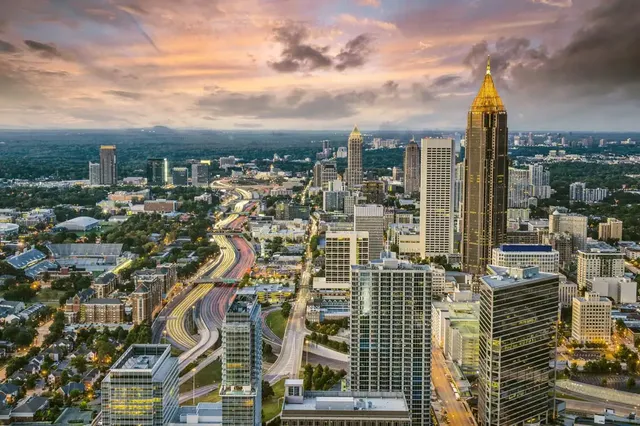 Forhair Hair Transplant Clinic Atlanta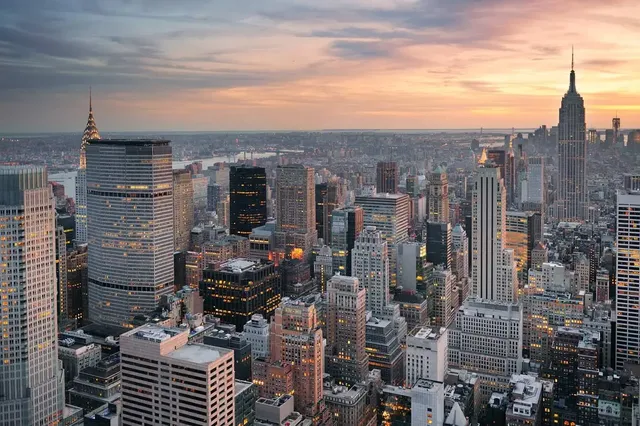 Forhair Hair Transplant Clinic NYC
Experience The Life-Changing Confidence of Hair Restoration
Hair restoration procedures like FUE are the most effective treatment for hair loss. Done properly, such procedures are permanent, quick to heal, and achieve a natural look. Modern hair restoration procedures minimize scarring. In fact, Forhair emphasizes zero noticeable scars.
Forhair hair restoration procedures are performed by experts using the latest techniques. This approach recreates a head of hair indistinguishable from your original. Exceptional dedication leads to exceptional results.
But it's not just about the procedure itself – it's important to ensure that the person performing the procedure is a true expert using the latest techniques. This dedication to excellence is what allows Forhair to achieve truly exceptional results that recreate a head of hair that's indistinguishable from the original.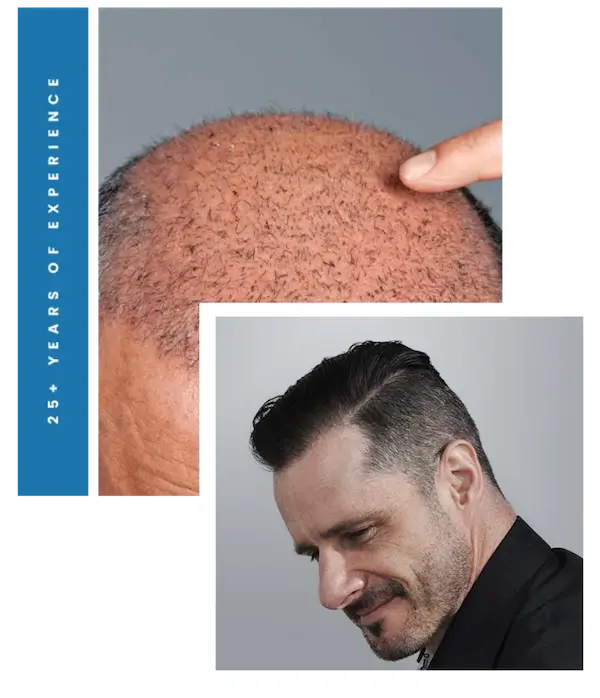 Groundbreaking Innovation & Superior Artistry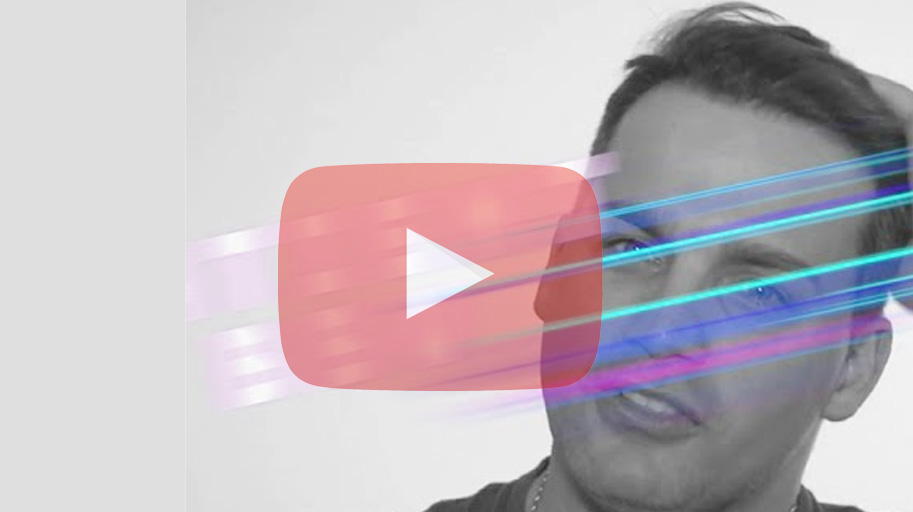 When it comes to dealing with hair loss, it's important to find the right solution that works for you. Luckily, with advancements in hair restoration procedures like FUE, there are highly effective options available. Not only are these procedures permanent, they are also quick to heal and produce natural-looking results.
If you're someone who has unfortunately experienced unsatisfactory results from a previous hair clinic, there are still options available. The CIT® procedure can help add density and improve the appearance of hairlines. And for those worried about visible scars, rest assured that Forhair offers a range of scar-correcting procedures that can render most scars unnoticeable.
"Dr. Cole is the originator of FUE Hair transplant Technique in the western world. He is an innovator and a great Physician. Many Clinics around the world are using his Techniques and his Tools, like us here in HDC Hair Clinic."
10 GOOD REASONS TO RECEIVE THE CIT® (COLE FUE) HAIR TRANSPLANT PROCEDURE
FUE Hair Transplant Clinics in Atlanta & NYC
Why should you consider hair transplant surgery? Many reasons. Self-perception and social reception both matter. What are you looking to communicate through your looks? Hair is one of the cornerstones of style and self-expression.
Many people struggle with hair loss and, as a result, lose confidence from anxiety. Other people suffering hair loss believe those with a full head of hair enjoy greater social preference. 
Start Your Hair Restoration Treatment with a Video Consultation
We believe in outreach at Forhair. You have a life, a schedule, an opening. We appreciate the difference that 5 minutes can make in that schedule, sign up for a hair transplant video consultation to save yourself the pains of commuting.
After the analysis, we can schedule an appointment for further review.
A Pioneer & Contributor of
FUE Hair Transplants Since 2003
Dr. Cole was the first doctor in all of North America to perform a FUE hair transplant and the first to convert his practice from FUT to FUE since 2003.
Forhair holds some of the highest honors available to any doctor or clinic in the U.S. The clinic's founder, Dr.John Cole, has major acclaim for his innovative contributions and surgical artistry. Among other honors, he was on the Board of Directors of the American Board of Hair Restoration Society (ABHRS). This society is the only organization that certifies hair restoration expertise in the U.S. 
Dr. Cole being one of the first to practice FUE hair transplants, he began teaching the method to other practitioners and clinics world wide. His expertise, ideas, and involvement have led to lasting renown worldwide.
With state-of-the-art hair transplant clinics in both NYC and Atlanta, Forhair is proud to offer award winning FUE hair transplants & advanced hair restoration services from Dr. John Cole, a pioneer and top accoladed surgeon in the field.
Our Patients Just Loves Us!
Now that I've got my full head of hair back, I can laugh, joke and feel more confident. I was very fortunate to find Dr. Cole!
Dr Cole was fantastic in every way. Now that it worked, and I like the results. My view of Dr Cole has gone up again for what done for me.
Hair Restoration Care, Tips & Guidance
Read the latest publications from our blog
Announcement This article will investigate and explain the potential correlation between stress and changes in hair texture, aiming to educate readers on how stress might impact hair health and texture.
This article is to inform and guide individuals seeking solutions for hair loss by exploring the advantages and diverse non-surgical options available in the realm of hair restoration. Introduction Hair
Is hair loss after surgery normal? This article will clarify why hair loss can happen after surgery, providing insights into its causes, frequency, and potential strategies for managing or preventing