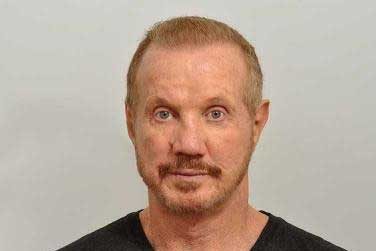 Over the years, our patient has followed the strategy of regular FUE (CIT) procedures with the goal of maintaining the appearance of his hair. This strategy can often prevent hair loss from progressing to the point of becoming noticeable. Dr. Cole had the artistic eye, skill, and medical protocol figured out decades ago. He was producing natural-appearing results during a time when most other doctors were placing unacceptable and unnatural looking plugs and mini grafts. Our patient's full-face photo represents Dr. Cole's early strip work from 1996. Our patient later returned in 2007 for 1,000 grafts by means of Dr. Cole's early FIT patch procedure. Last week, our patient mentioned to me that even upon close examination, the lady who regularly cuts his hair could never tell he had work done. The strip scar from the '90s was very thin, and in 2007, Dr. Cole placed a small number of grafts into his scar.
On December 12, 2014, he returned for an additional 1392 grafts. 731 of these grafts were placed in his frontal area, 276 into his crown, 235 were used to reinforce his temple points, and 150 grafts were arranged in the thinning areas of his eyebrows.
For this reason, I included the 4×4 image of his crown to illustrate how the viewing angle affects the appearance of density.
{gallery}articles/2014/control::::2{/gallery}