What is the Cost of a Hair Transplantation Procedure?
Near everyone wonders how much a hair restoration procedure can cost. In truth, it depends on many factors. One universal fact, however, is that the quality and value of hair restoration cost is increasing dramatically. Hair restoration surgeons can do larger sessions and have found other restoration hair costs in Atlanta efficiencies. Honest surgeons, in turn, transfer the savings to the patients. This is great news for anyone worrying about costs while looking into hair transplantation.
As mentioned the price can vary a lot. Most physicians charge a set amount per graft. Each graft, in turn, contains between 1 and 4 (or possibly more) hairs. Further, some doctors will also offer discounts after a set number of grafts.
The Number of Grafts You Will Require
How many grafts you require depends on your unique head of hair -or lack thereof. Smart surgeons always consider current hair loss and anticipate future hair loss. Surgeons should also respect your preference and possibilities when making a recommendation.
The amount of sessions you undergo, meanwhile, depends on necessity and preference. Some patients prefer to break a large number of grafts into two or more sessions. Other patients, meanwhile, prefer to get as many hair transplants as possible done in a single session. Your budget and the number of necessary grafts will often play the biggest role in determining your total hair restoration cost. Our hair transplant surgery cost in Atlanta offers a structure that discounts based on your amount of grafts.
Type Of Procedure
Hair restoration costs will vary depending on whether you undergo FUT or FUE surgery. FUE hair transplant is more time-consuming and taxing on the surgeon and will, therefore, tend to cost a bit more. However, specialized FUE hair transplant surgery procedures, such as the Cole Isolation Technique (CIT Æ) allow physicians to cherry-pick grafts that maximize density and create more convincing hairlines. This means more hair transplants for the number of grafts you purchase.
Are you interested to restore your hair at the Forhair clinic? We offer a hair transplant in Atlanta cost structure that discounts based on the number of grafts.
Choice Of Surgeon
The surgeon you choose will have a huge effect on your total hair restoration cost. As a general rule of thumb, a price that sounds too good to be true is likely too good to be true. However, it is important to understand that a higher cost does not necessarily mean better results. Sometimes the difference in a physician's' price-per-graft boils down to overhead (based on their facility or geographical region) rather than any actual difference in skill or expertise. Not all are so honest, however. One major rule is to NEVER base your decision of a hair restoration surgeon on price. Instead, look at patient reviews, results photos/videos, the physician's reputation, and your personal impression of the physician and staff.
Travel Costs
Many patients travel for their hair transplant surgeon to guarantee results. Naturally, this determines the total hair restoration cost. Many doctors will offer a travel discount for those patients that are traveling a significant distance. Many clinics also offer a list of recommended hotels that offer discounts to patients.
Additional Fees
Some clinics tack on ancillary charges, adding to your total hair restoration cost. Look out for additional fees for medication, anesthesia, blood tests, and facility fees. Keep in mind that some or all of these fees may be built into the per-graft price. When thinking about your total hair restoration cost, you may also want to consider budgeting for hair care products designed specifically for the special needs of post-transplant patients. The Hair Cycle line, for example, is physician-formulated for after undergoing hair restoration surgery. Their line includes all-natural products, including a gentle sulfate-free shampoo and a post-biotin spray to accelerate the healing of the recipient sites.
Just as there might be fees there might be great savings. At Forhair, for instance, we give special offers and discounts for patients that travel, meet a certain transplant amount, or other standards, please contact us to find out more.
The Importance of Consultation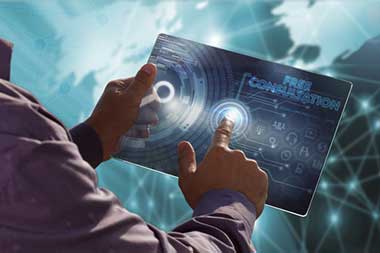 A hair transplant consultation is the first step to find out how much your hair transplant will cost. Forhair offers consultation in a number of ways. These include sending photos, doing a video consultation, or scheduling an in-person consult. Forhair consultations are free of charge and the patient assumes no obligation. In the rare event someone must travel to you to perform the consult we charge a $50 fee.
Some of the details covered in the patient consultation include age, gender, hair color, skin color, natural hair type and texture, and ethnic background, These factors can impact the price of a hair transplant procedure and its success. During your consultation we consider:
Donor availability
The best technique for your goals
The amount of current hair loss
A possibility of future hair loss
Your individual goals and preferences.
For example, some patients want to reestablish the entire balding areas. Other patients simply choose to restore your frontal hairline and temples. We also examine the donor supply during the consultation process. Forhair almost always urges CIT® if appropriate for the patient. The consultation will also require you divulge any previous hair transplant surgeries This is essential information: such procedures are corrective and require special consideration
At Forhair we treat the consultation process as a dialogue. We want to know your hair restoration wants and needs. This makes consultations far more productive, as well as better, enable us to create a pragmatic solution to combat your hair loss. From this information, we can establish the price of the hair transplant.
Affordable Payment Options
Our goal is to help make healthcare affordable for any budget. It is for this reason that we offer a combination of expertise and advanced technology at a price everyone can afford. Several options are available to help with your hair transplant financing needs. Please contact us to get a few suggestions, such as loans and specialized credit cards, specifically customized to the needs of hair transplant patients.
American HealthCare Lending
American HealthCare Lending is the premier financing company in the cosmetic surgery industry. With over $5 Billion funded and over 300,000 loan inquiries serviced through their lenders, this is a name and a program you can trust.
Here are some of the benefits you'll receive with a loan from American HealthCare Lending:
Immediate decisions for loans under $35,000
Term options out to 84 months (affordable monthly payments)
No collateral required
No prepayment penalties
Fast & easy loan inquiry process
100% Confidential

CareCredit
We are offering a 14.99% extended fixed payment plan through www.carecredit.com
Cash or Check
Credit Card
Monthly Payment Plan
Please contact our office at +1-800-368-4247 and speak with one of our patient coordinators who would be happy to help you. The application process is fast, easy, and of course completely confidential.
Payment methods
We accept cash, money order, cashier's check, Visa, MasterCard, or Discover. We do NOT accept personal checks. American Express is accepted but we require a 1% processing fee.